Zeal of Grapes: The 'Zeal' behind our wine passion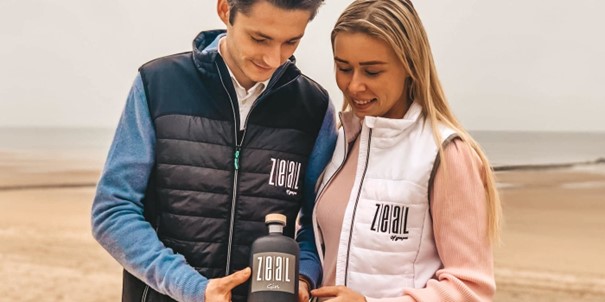 Your personal sommelier in the glass at home
Picking wines with heart and soul is what owner Kenzo Lauwereins does for his drinks concept Zeal of Grapes. Kenzo, sommelier at restaurant Vlass in Middelkerke and winner of the Sommelier of the Year West Vlaanderen (Belgium), is also inspirer of the drinks concept Zeal of Grapes since June 2021.
At Zeal of Grapes, sommelier Kenzo selects unique wines and bubbles that are delivered to customers' homes through wine subscriptions. "My passion is to find the most fascinating story behind each wine and bring it to your home. A story that fascinates, makes you learn and inspire, but above all makes you enjoy every sip you take. With wine subscriptions, my great love for wine is reflected in a wine box where three different bottles each form a story. I love, through wines, to advise, guide and, above all, make people enjoy life."
On top of that, Kenzo, together with his girlfriend and chef Elien, has produced his own 'Zeal Gin'. "The flavours are based on nuances of rhubarb, pomegranate and mint. Paired with the fevertree 'Mediterranean' tonic and a garnish of a sprig of mint, the taste is heavenly!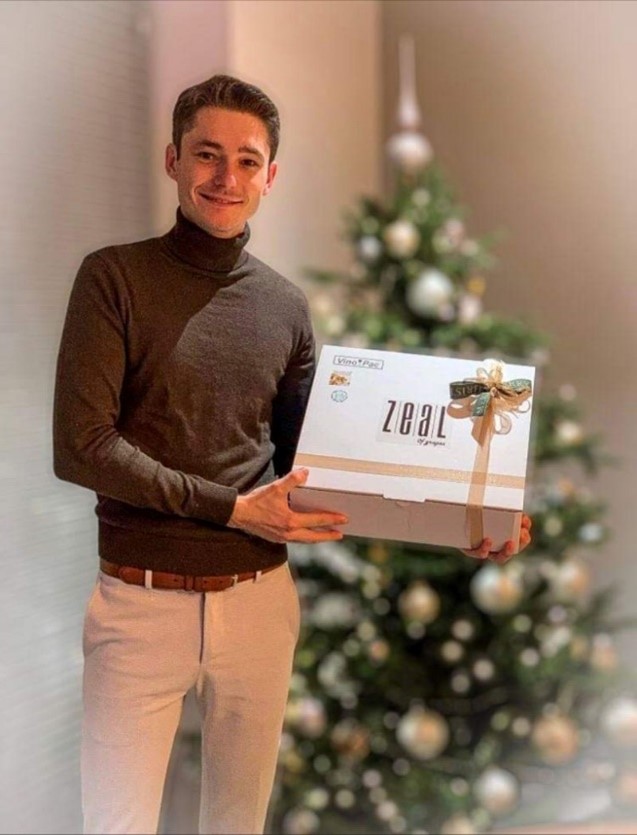 Topa's bottle packaging
To get his wine and bubble gifts to customers, Kenzo turned to Topa's bottle packaging.
Within Topa's product range, there are several options of standard bottle packaging and gift packaging. These are regularly purchased to give bottles of wine or bubbles as gifts during holidays or other occasions.
If your expectations lie elsewhere and the look should be more in line with your house style, image or specific wishes, it is always possible to have a personalised bottle packaging designed by our professional packaging institute, Topa Institute.
Are you also interested in purchasing beverage containers or would you like to personalise them more? Then be sure to contact us:
Make your gifts even more personal with printed packaging from Topa!
Contact
If you have any questions, please contact us.