Once you demonstrate ZeroTape®, the customer is sold
ZeroTape® in combination with the ZeroTape® dispenser has many advantages. The tape is sustainable and guaranteed CO2 neutral. The dispenser is ergonomic. Even with frequent daily use, it prevents injuries and reduces absenteeism. There are much larger rolls, 150 metres long instead of the usual 66 metres. This means you can use a roll of tape for longer and it takes up less storage space. Plus, the tape is easy to print, so you can literally and figuratively show off your business. Not convinced yet?
Request a demo today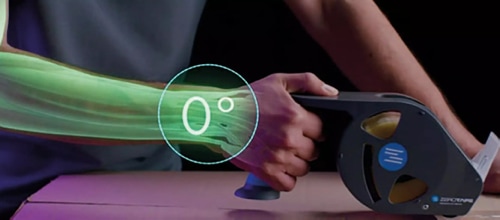 Revolutionary ZeroTape® eliminates wrist pain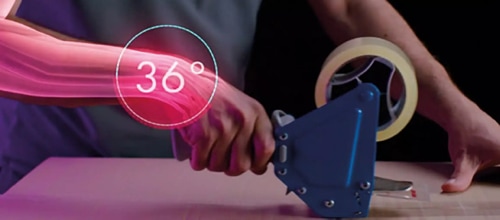 Conventional dispensers create unnecessary tension
ZeroTape® reduces muscle strain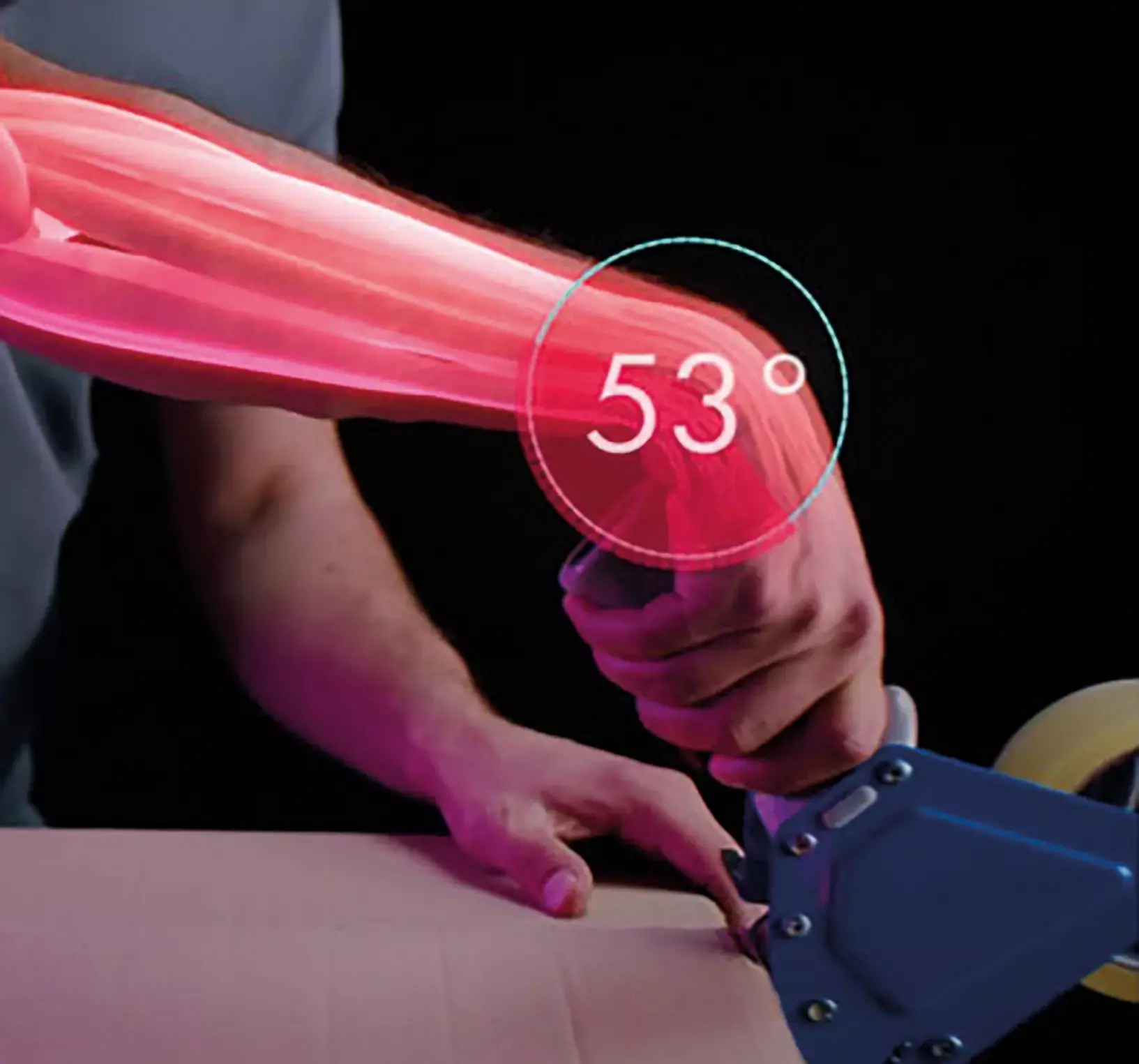 Conventional dispensers cause more injuries
University research on physical stress

Changing the world of packaging

In collaboration with the 'Department of Ergonomics' at the University of Siegen, the innovative benefits of ZeroTape® have been scientifically investigated and confirmed by comparing the ergonomic properties of various tape dispensers.
"Study shows huge improvement with up to 75% less strain on tight shoulder and forearm muscles when using ZeroTape®. Muscle activity is reduced by up to 25%"
Research from the University of Siegen
Check out our special offers here
CO2 neutral
ZeroTape® is sustainable. The tape is CO2 neutral and the small core is reusable.
Fewer roll changes
One roll of ZeroTape® contains 150 metres of tape instead of the usual 66. This means far fewer roll changes and more efficient working.
Simple and flexible
The combination of tape and dispenser provides greater packing convenience with near silent and comfortable handling.
Less strain
ZeroTape® reduces injuries and absenteeism.
View our full ZeroTape® range here