Climate tests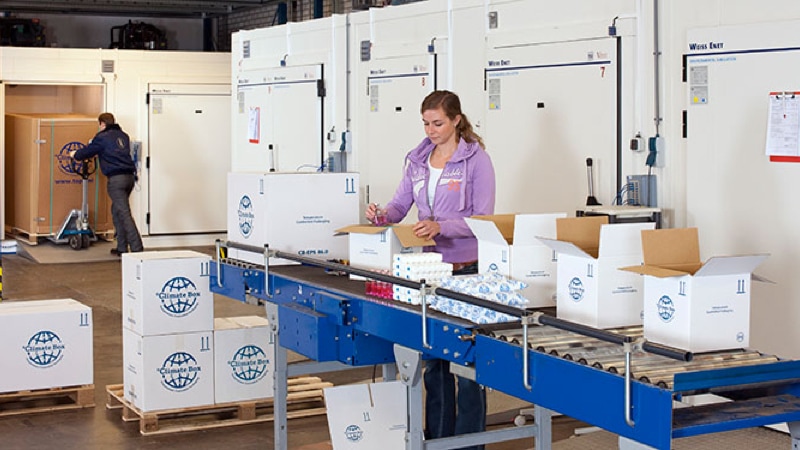 When a product has to be protected against alternating climate and temperature conditions, the packaging must be able to withstand this.
The packaging, including cooling refrigerants and insulating materials, is tested at various temperatures, humidity, and for longer or shorter periods of time. Because only then can you be certain that your product within is protected.
However, what happens with the strength of the cardboard when it becomes moist is also tested. Because a collapsing pallet load is never desirable.
A test is part of…
A few important steps precede the testing of thermal packaging.
After the analysis of the transport road and product specifications, the specialized engineers of Topa Institute will develop a (thermal) packaging.
A prototype of this packaging will be made that will subsequently be subject to a strict temperature test in conformity with all requirements.
This occurs in a systematic manner by means of our 5 step plan.
16 climate chambers
Due to the large number of temperature and climate tests, the possibility exists to conduct various tests simultaneously, for shorter but also longer periods.
For example, what is the effect of temperature and moist on the durability of the product (accelerated aging test), determining the permeability of the packaging or simulating a long term (sea) transport?
Contact
If you have any questions, please contact us.