Horizontal shock machine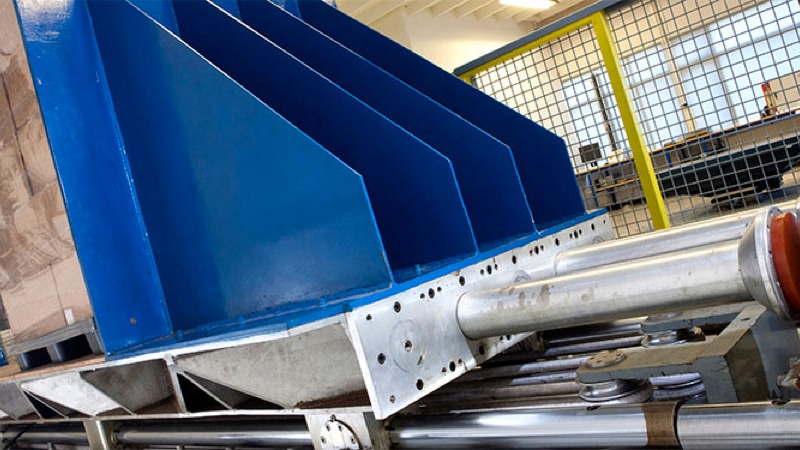 During various transport situations, horizontal shocks on (pallet) shipments occur, such as sudden braking, shunting of freight trains, and loading, unloading and transport by forklifts. The horizontal shock machine of Topa Institute simulates these horizontal movements.
Pallet loads are tested on the machine in order to compare the transport behavior of various pallet stabilization methods, among other things.
Pallet transport
The horizontal shock machine is employed after damage, prior to the introduction of a product, or as part of a complete transport simulation. This test is also highly suitable to compare various pallet stabilization methods and find the best, quickest and/or cheapest way to stabilize pallet loads. Stretch wrap, shrink or stretch cover, straps, anti-slip sheets, and easy-release adhesive are a few well-known solutions. However, per product, per weight, per pallet load, per transport, and also per client there are other - and often varied - possibilities. Usually, a series of four shocks is conducted, one shock on every side of the pallet load. The impact speed of the test varies, depending on the severity of the actual transport.
International standards
A horizontal shock test exists in many ways. Topa Institute tests in accordance with international standards such as ISO, ISTA and ASTM and accordance with client-specific procedures. Possible international standards are:
All ISTA standards
ASTM D880
ASTM D4003
ASTM D4169
ASTM D5277
ISO 2244
ISO 4180
Maximum sizes and machine information
Manufacturer: MTS model 858.01
Maximum size palletload: 122 x 244 cm
Maximum hight palletload: 200 cm
Maximum weight palletload: 1000 kg
Shock duration: 20 - 60 ms
Maximum acceleration: 30 g
Calibration interval: annual