PaperStrap: An ecological alternative in strapping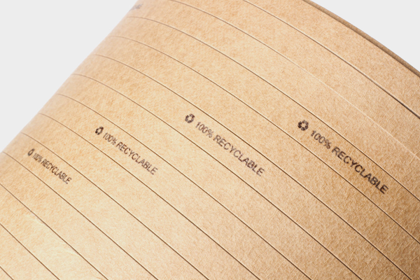 PaperStrap: An ecological alternative in strapping
Paper strapping tape from Topa completely made of paper!
The new paper strapping from Topa is made entirely of paper; 95% virgin FSC kraft paper, 5% glue from PVAc (Poly Vinyl Acetate, wood glue) and water. This makes the strapping tape completely ecological, environmentally friendly, 100% recyclable and processable via the paper waste stream. Certainly an interesting alternative to strapping made of polypropylene, textile or steel. Furthermore, the strap is printed with black text: 100% RECYCLABLE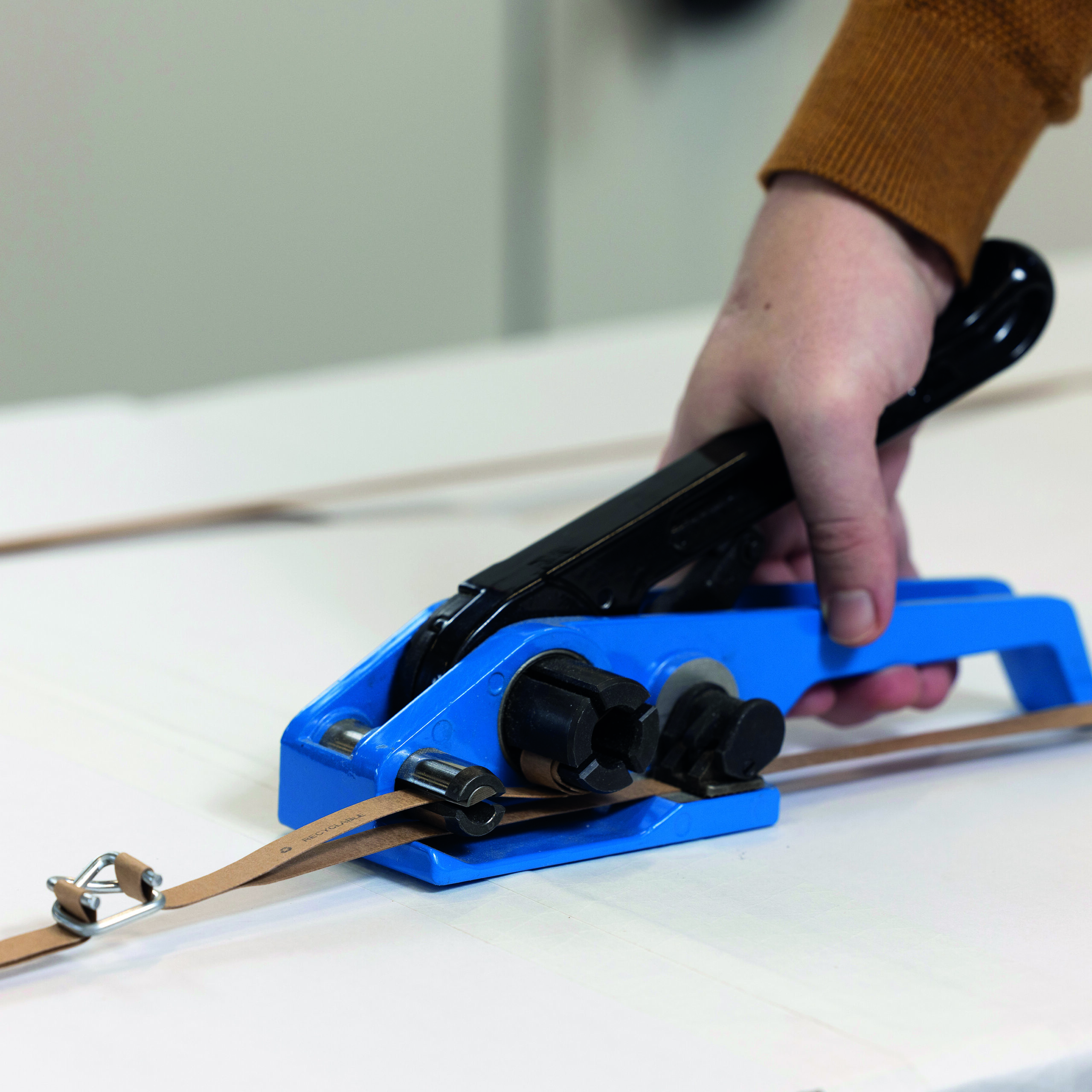 Applications
Stabilising (light) pallet loads
closing of boxes/packages
for (semi-) automatic processing
mechanical processing: strapping machine or Orgapack
also applicable for cooled transports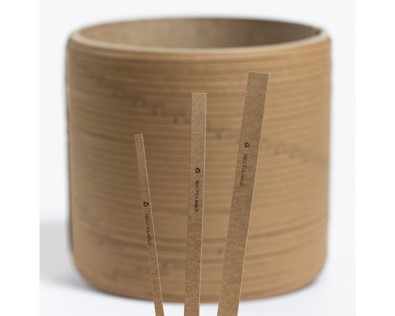 The benefits
100% recyclable
Processable in paper waste stream
consists entirely of paper
ecological alternative to PP strapping
Food and non-food suitable
printing possible on request
As quick and easy to use as traditional strapping
Can be processed manually as well as (semi-) automatically
Strapping of packages or bundling of products
Stabilisation of pallet loads
sturdy and robust
stainless
relatively high tensile strength: 55 kg (12 mm), 45 kg (9 mm) and 25 kg (5 mm)
hardly any elongation
high edge factor (max. load on corners)
high toughness and shock absorption
UV-resistant
sealing by means of PVAc (wood) glue
Are you curious about this new, ecological way of strapping? Then get in touch with us: sales@topapack.be | topapackaging.be | topashop.be
See our information sheet here.
Contact
If you have any questions, please contact us.