Foam packaging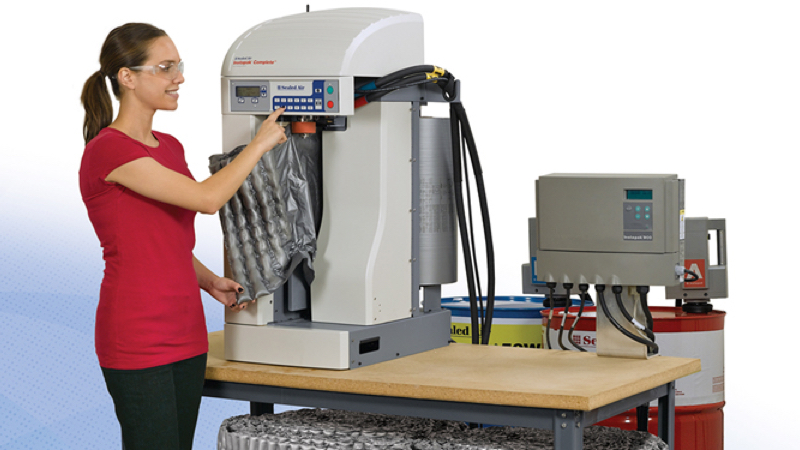 Instapak® (Sealed Air) foam packaging is often used as a protective packaging material whereby cushioning is important. Empty spaces are formed into buffers with foam. Packaging solutions with foam can be used for protection against electronic discharge and corrosion. Polystyrene (EPS) and polypropylene (EPP) are foams which are formed, while polyurethaan (PU) is an edited foam.
Instapak® foam packaging
As one of the most economic packaging material, Instapak® (Sealed Air) foam packaging can reduce you material costs drastically - without offering the packaging less protection. Instapak® is a foam system, that mix two carefully matched to each other chemicals and doses to a protective polyurethane foam. There are various Instapak solutions. There is Foam-In-Place (Instapak is sprayed into the box with the product in it), Foam-In-Bag systems whereby the Instapak material is sprayed into bags and Moulding systems whereby you can produce in molds.
Benefits
Space saving: the volume of packagings that are produced from two 210 liter barrels is equal to a full truck with traditional packaging material.
All-round: wit Instapak® you can wrap products of almost every size, form and weight economically, efficient and well protected. Cushioning, filling and fixating are possible.
Speed: with one push on the button the foam-in-bag system can produce 21 protecting cushion per minute.
Customer satisfaction: your customers receive the products undamaged in a clean and professional Instapak® foam packaging. The foam packaging can be reused.
Less packaging material: with Instapak ® foam you reduce the size of the packaging material, but not at the expanse of the product protection.
Cost saving: less packaging material means that your costs for packaging material reduces.
Environmentally conscious: Instapak® foam is produces without CFK's and HCFK's, which are associated with depletion of the ozone layer.
Every foam cushion is provided with an informative notice to your customers about Instapak®foam and the environment. Instapak® is fast, all-round, clean, cfk-free, easy to use and harmless with burning in garbage installations, compressible and biological stable and is not a chemical waste, according to artikel 4 of the BACA.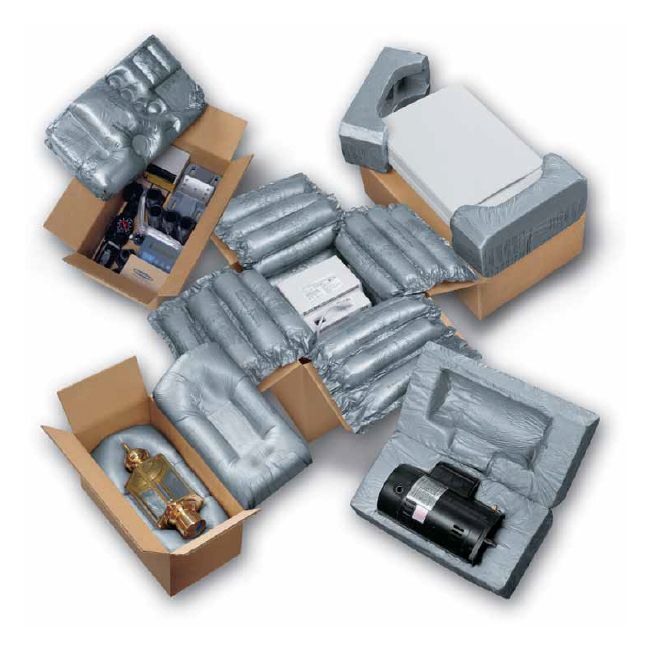 With the Instapak® foam packaging system foam packaging are produced according to need. They adjust to the shape of the product. The shockproof and light foam packaging protects your product in a high-quality way.
ADDITIONALS
Around protection of vulnerable products
Shock-free securing of strong and solid products
Filling of empty spaces in boxes
Preshaping of the inside packaging with help of a mold
Reuse of this inside packaging is possible without problems
Instapak® 900 Series Systems
The most advanced manually operated Foam dosing system is Instapak® 900 Series System. The Instapak® 901 Foam-in-Place Packaging System is ideal for medium packagings, while the Instapak®900 Foam-in-Place Packaging System is suitable for small to medium packagings. Both are provided with:
Self-diagnosis checks
Build-in timers
The flexibility of adjusting the amount of foam issues for the quantity
Electric control
Foam-in-place operation
The liquid Instapak® foam is sprayed on the pre-inserted Instamate® foil.
The Instamate® foil is folded and the product is layed on the expanding foam.
The product is covered with a second layer Instamate® foil, on which another amount of foam is sprayed.
Your customer receives his product undamaged.

Instapak Complete®
The compact, stationairy systems producing continuous foam tubes and foam cushions which offer a superieur protection, whereby the use of foam is minimal.
Speedypacker Insight®
This system is extremely suitable for high volume packagings. With a simple operation, this system can make up to 21 with Instapak® filled foam cushions. The system is available as table top and as floor-standing model that is adjustable in height. Both systems can produce both the trusted foam-in-bag packagings such as our innovative foam strips (Continuous Foam Tubes; CFT's). The SpeedyPacker Insight® is a cost effective solution for an excellent protection of your products and presents your product in a attractive way to your customers.
Instapacker® Tabletop
This affordable foam-in-bag packaging system combines the proven reliability of the 900 Series systems with the ease and the cost effectiveness of the foam-in-bag process. It produces up to 16 Instapak® foam filled bags per minute and can be used in every packaging space, packaging station or production floor.
Instapak® Continuous Foam Tube
The CFT technology offers a SpeedyPacker® the possibility for producing a line of foam filled tubes. Those foam tubes can be used in various ways as a protection for your product:
As a layer of foam cushion
As underlayer combined with side- and upper pillows
As around protection, wrapping of a product
Instapak® foam-in-bag perform systems
Perform systems produce specially designed foam cushions for products where a consistent protection and exact positioning is required. Regardless if you pack 20 or 2000 products per day, we always have a perform system which meet your needs. Foam-in-bag perform process: customer-specific foam cushions are produced fast and offer a maximum protection.
| | |
| --- | --- |
| | With one push on the button, the SpeedyPacker® Insight™ quickly delivers a foam cushion filled with Instapak®. |
| | When the foam bag is placed in the mold, vacuum pulls the bag inside. |
| | After the foambag is expanded completely, the cushion will be removed with help of the build-in air flow director. |
| | Within one minute a customized, cost saving packaging is produced in order to protect your product during transport or logistics. |