Custom boxes
We make customised boxes in our ISO 9001 certified production location in Lelystad. Our packaging professionals will work together closely with you to create the best packaging solution for your product, so that it will meet your requirements for transport. We can also build in stamping functions and opening techniques, like tearing strips and perforations. Our corrugated cardboard boxes are high quality, made with proven techniques.
Custom boxes have several advantages, for instance:
Just in Time deliveries
Packaging entirely according to your specifications
Printing is possible
Cost saving because less packaging material is used
You packaging line runs more smoothly
Smaller series also belong to the possibilities
If the desired size of box is not in our standard range, it is possible to pick a bigger box and fill it up with filling material. But if this does not have an extra protective function, this is not the best solution. You can also choose to have boxes custom-made. This way you do not only save filling material, but also save costs for handling. Would you like to know if you can also save costs? We would like to give you our advice. From our production location for corrugated cardboard packaging we can deliver quickly, also if smaller amounts are needed.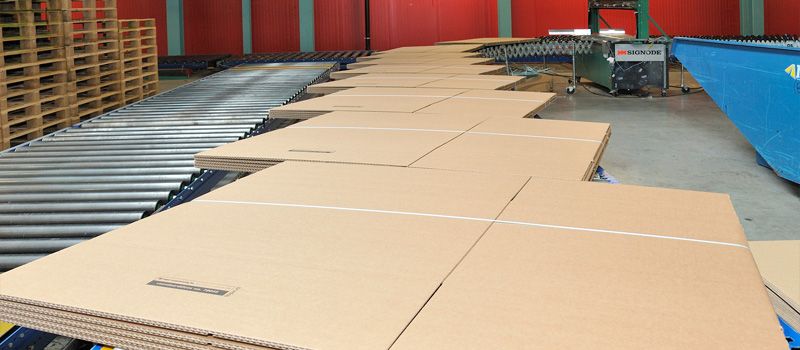 Contact
If you have any questions, please contact us.