Postal packaging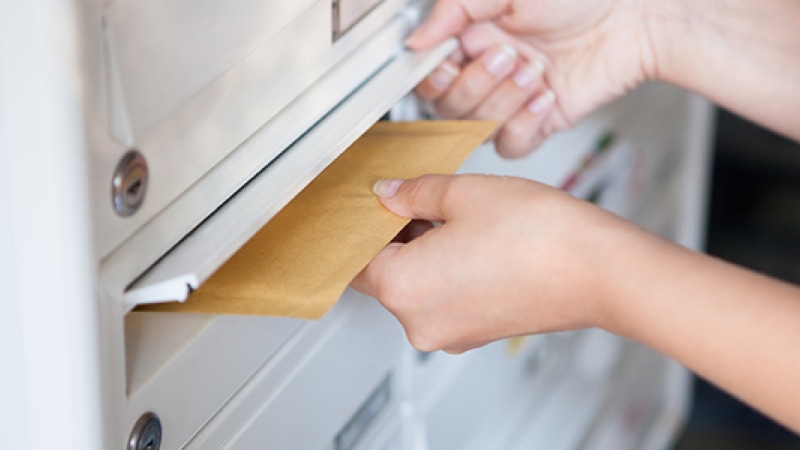 Envelopes are available in various qualities of paper, cardboard and plastic. Within this range there is a wide choice of envelopes and if desired the envelopes can also be personalised with your own printing.
Contact
If you have any questions, please contact us.
Envelopes of various qualities
Corrugated cardboard and solid cardboard envelopes
These envelopes have been designed to offer the perfect protection for printing material like pictures and documents during transport. The envelopes are made of light-weight cardboard and they are cost saving. They have the necessary robustness to prevent the contents from bending or creasing. The envelope can be sealed by using the self-adhesive closing strip.
Air cushion envelopes
Air cushion envelopes are light of weight and also fit through the letterbox. This way you can save shipment costs. These envelopes are made of white or brown craft paper on the outside and on the inside there is cushion foil. Sealing can be done with a self-adhesive closing strip. Furthermore the sides and the underside of the envelope have been made firmer for extra protection.
Synthetic envelopes
The transparent synthetic envelopes (or shipment bags) are extra firm and very suitable for the safe shipment of your articles. The bags are closed with the extra firm permanent adhesive strip. These envelopes are a good alternative for shipment boxes, to send clothing or non-fragile products, so that the shipment costs can stay low. Tyvek envelopes are indestructible and waterproof, maintaining the flexibility and making the envelope shape itself to the product.
Paper envelopes
These standard envelopes have a self-adhesive closing strip and can be used to send documents or to send mailings. There also products in the range with reinforcement (wires).
The choice for a certain shipment envelope depends on a number of factors, such as the product to be packed up, the application and the desired presentation.
| Type | Bescherming tegen | Voorbeelden |
| --- | --- | --- |
| Golfkarton | Krassen, kreuken | Foto's, brochures, boeken, catalogi en ander printmateriaal |
| Luchtkussen | Schokken, vocht | Niet breekbare producten, electronica, mode accessoires |
| Kunststof | Vocht | Kleding, mode accessoires, documenten |
| Papier | Kreuken | Documenten, niet breekbare producten |
Type Protection from Examples Corrugated cardboard Scratches, creases Pictures, brochures, books, catalogues and other printing materials Air cushions Shocks, moisture Non-fragile products, electronics, fashion accessories Synthetic Moisture Clothing fashion accessories, documents Paper Creases Documents, non-fragile products General applications:
Products that fit through the letterbox
Shipment via the mail
Protection of light and non-fragile products