Printed card boxes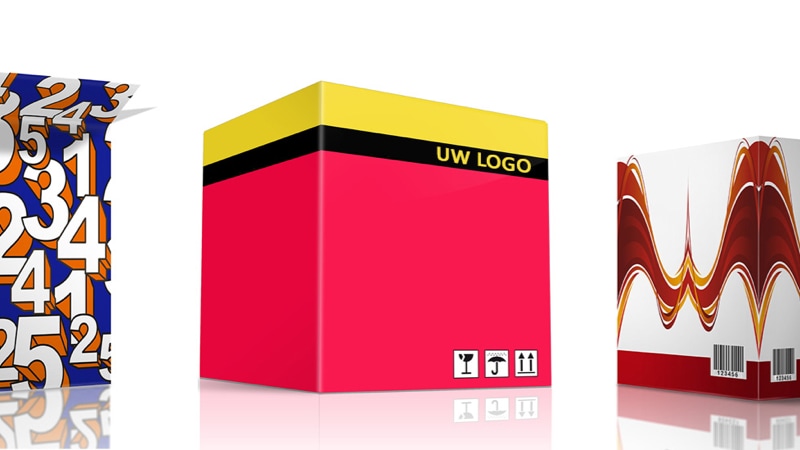 With printed boxes you can create added value for your products. This is because printing is an important component of packaging, and has a great impact on both brand recognition and perception. We can help you with it by offering high quality printing techniques.
Contact
If you have any questions, please contact us.
The importance of high quality printing
Bad quality prints on your packaging can decrease the brand value of your company and the image. Topa has high quality printing possibilities for corrugated cardboard and solid cardboard. The most common way of printing is flexoprinting. Printing of, for example, standard boxes, shipment boxes or stamping boxes can be done both in flexoprinting and offset printing and full colour laminated fleeced boxes. A printed box is very suitable to present your product in the right way. Aside from branding, you can also bring a message across, through printing your name and logo in the desired colours, for example.
Advantages
High quality printing for brand protection
Ideal presentation of your product
Packaging as communication medium
Positive influence on sales
Flexo printing
Also called "high pressure" or "direct pressure" because it is directly printed onto corrugated cardboard. This technique offers the possibility to print four or five colours with the help of a flexible printing mat called, Cliché. Flexo-printing knows three techniques, namely; flexo inline, flexo post and flexo pre-print.
Advantages
Favourable costs in case of recurring assignments
The cliché has a long technical lifespan
Enough ink transferred onto the cardboard because there is a lot of ink on the cliché
Good printing quality of metallic colours and effect pigments by transferring enough ink from the cliché onto the cardboard
Excellent features when processing with UV varnish
Can be used with small production amounts
Offset printing
Offset printing technique, also called planographic printing, offers the possibility to print full colour with the help of an aluminium offset printing plate. These printing plates have permanent dimensions and are used to realise various colouring techniques and varnish effects.
Advantages
Very beautiful result, like on a picture or poster. perfect for consumer packaging
Special effects possible with glitter varnish, clear lacquer, relief varnish, etc.
Often a printed sample is possible through "digital print"
Relatively low additional costs, printing plates can be reused, and this makes them much cheaper than clichés
Wide application, both smooth and rough surfaces
Can be used with small production amounts
The printing process starts with the inventorying of your wishes and printing requirements. We will also take your marketing goals into account. If you already have a design, we can adopt it or creating the desired image together with you. It is important for this that the design is innovative, attractive, profitable and functional during the whole logistics process. As soon as the design is approved, the printing process can be started and the most suitable printing technique can be chosen. A realistic printed sample is among the possibilities.