Low pressure chamber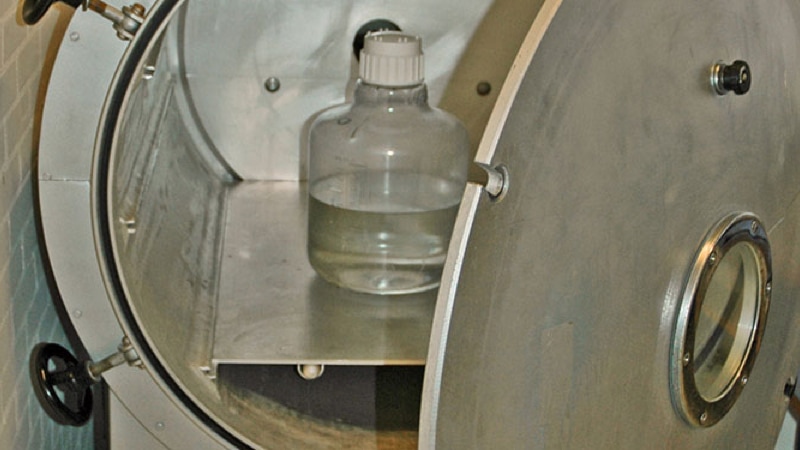 Differences in (atmospheric) pressure during transport do not only occur in planes. The pressure in the room can also change during truck transport, for instance in the mountains. Especially airtight packagings are affected by changes in atmospheric pressure.
A low pressure test has been developed to simulate changes in pressure in order to test whether the packaging can withstand this, and is therefore able to protect the product properly.
Contact
If you have any questions, please contact us.
Airtight packaging
| | |
| --- | --- |
| | The low pressure test is usually performed for airtight packagings that are transported through the air or over mountains. The packaged product is placed in the low pressure chamber and the atmospheric pressure is subsequently reduced at a predetermined speed. The resulting pressure is often maintained for 1 hour. Subsequently, the atmospheric pressure is returned to a normal level. During and after testing, the packaging, and if possible the product, is inspected in terms of possible influences of the low pressure test. |
ISTA, ASTM or specific tests
Topa Institute tests in accordance with international standards and client-specific procedures. Possible international standards are:
All ISTA standards
ASTM D4169
ASTM D6653
ASTM D7386
Machine information
Manufacturer: Heraeus
Type: RVT800
Sizes (diameter x depth): Ø 73 x 103 cm
Size of the door: Ø 73 cm
Pressure range: 100 to 1500 mbar (±5 mbar)
Calibration interval: annual