Increase efficiency within your packaging organisation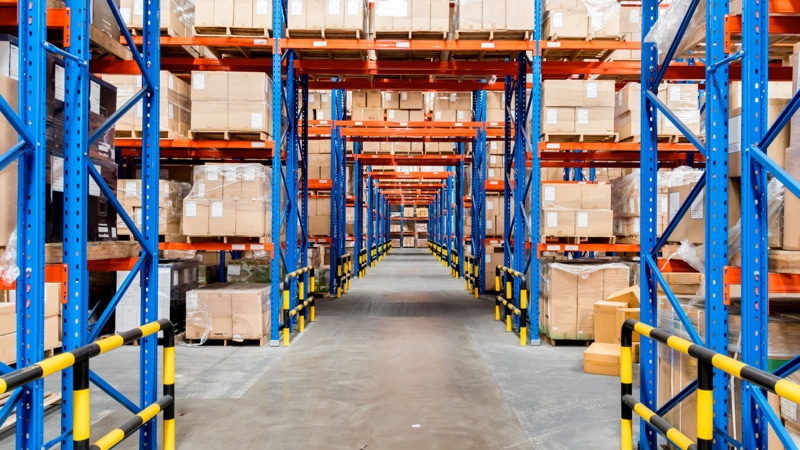 One of the most important considerations when building an efficient packaging organisation is to optimise the workspace in order to increase productivity.
A recent study by HSE (Health, Safety and Environment) found that by 2020, almost nine million working days will be lost due to work-related, physical illness. You can drastically reduce the impact of physical labour on your employees by simply increasing their workspace, improving it and integrating ergonomic devices into the packaging process. These things drastically improve the efficiency within the packaging organisation.
What are the advantages of using packing stations and workbenches?
Workstations are ideal for both large and small businesses. They can be customised and seamlessly integrated with other material handling systems, as well as inventory management systems, to optimise space utilisation and productivity.
It is important to have a range of 'reach' zones within the workbench itself. A good example of this are material storage zones. These are positioned to reduce worker movement. This helps to streamline packing processes and reduce the risk of operator fatigue and RSI.
Can machines be used efficiently in a packaging area?
The use of automated machines is yet another way to create a more efficient packaging operation. A strapping machine or automatic filling machine, for example, reduces the number of touches per pack. It also ensures that just the right amount of material is applied to seal or fill. When placed in production and packaging lines, these machines significantly speed up the packaging application.
Which tape systems are the most efficient to use?
Water-activated adhesive tape, also known as gummed paper tape, is fast becoming the most popular means of sealing cartons. There are two reasons for this: it is environmentally friendly, the adhesive is made from potato starch, and it provides better adhesion than conventional tapes. This makes the paper tape a must-have for optimising your packaging process. It is more durable and has a stronger adhesion. Both the reinforced and the plain paper adhesive tapes are 100% recyclable.
Applying tape requires a good, sturdy and ergonomic dispenser. The ZeroTape dispenser is known as the latest revolution in the world of packaging and ergonomic sealing. The dispenser is designed in such a way that the handle has to be held in a better, ergonomic way, which makes the sealing of packages easier and more ergonomic. The ZeroTape dispenser reduces wrist, shoulder and arm pain by 75% due to a more relaxed and less flexed posture.
In addition, the dispensers are also 25% lighter than conventional dispensers and have been specially designed with a ventilated handle to make them even more comfortable to use.
How can I minimise my employees' fatigue caused by prolonged standing?
An anti-fatigue mat reduces fatigue and pressure on the feet and legs. It reduces the risk of work-related, physical ailments for employees who have to stand for long periods of time. These mats have a cushioning foam backing for optimal comfort.
Industrial anti-fatigue mats are made of hard-wearing, dirt-repellent PVC and have a raised surface with a diamond pattern for better grip underfoot. Soft mats are available for use in dry environments.