Something in the air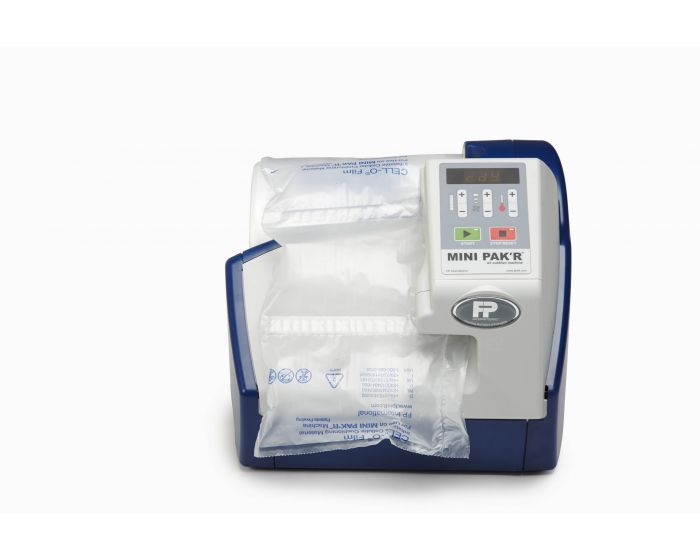 The refurbished Mini Pak'r Retail air pillow machine with two 425-metre rolls for just €499.00!
These air kissing machines are praised for their high quality. By not depreciating the used machines, but bringing them back to top condition professionally, we can offer them very economically. That is why the Mini Pak'r Retail air cushion machine refurbished will cost you only €499. Including 2 rolls with a length of 425 metres and a width of 20 centimetres. Air cushions with a size of 200 x 130 millimetres are produced from these rolls. This is the most frequently chosen size of air cushions.
At Topa we aim for less: it's a sustainable investment that costs much less
When you purchase this refurbished product you give it a second life and choose a sustainable solution that's very affordable too.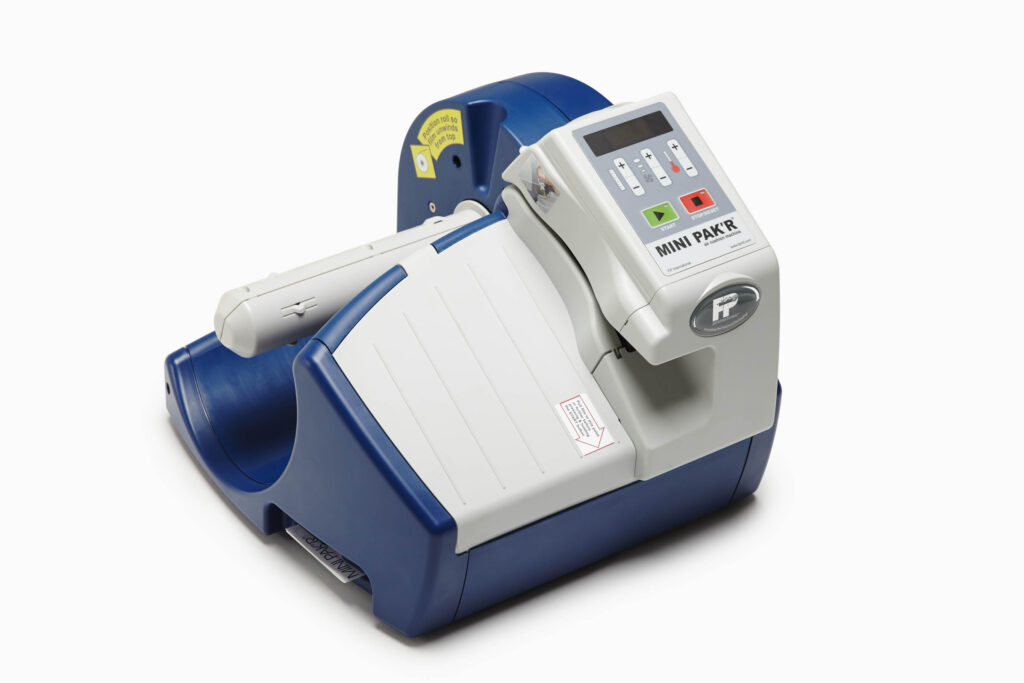 A compact, user-friendly air pillow machine
The refurbished Mini Pak-r Retail is a compact, user-friendly 'plug & play' machine that uses ambient air to produce air pillows. For filling, wrapping and corner protection. This provides optimal protection for your product and reduces packaging costs.
The machine automatically selects the right settings for the film and processes it quickly to create a chain of perforated air pillows.
---
The refurbished Mini Pak'r Retail offers top-level technology and comes with a one-year guarantee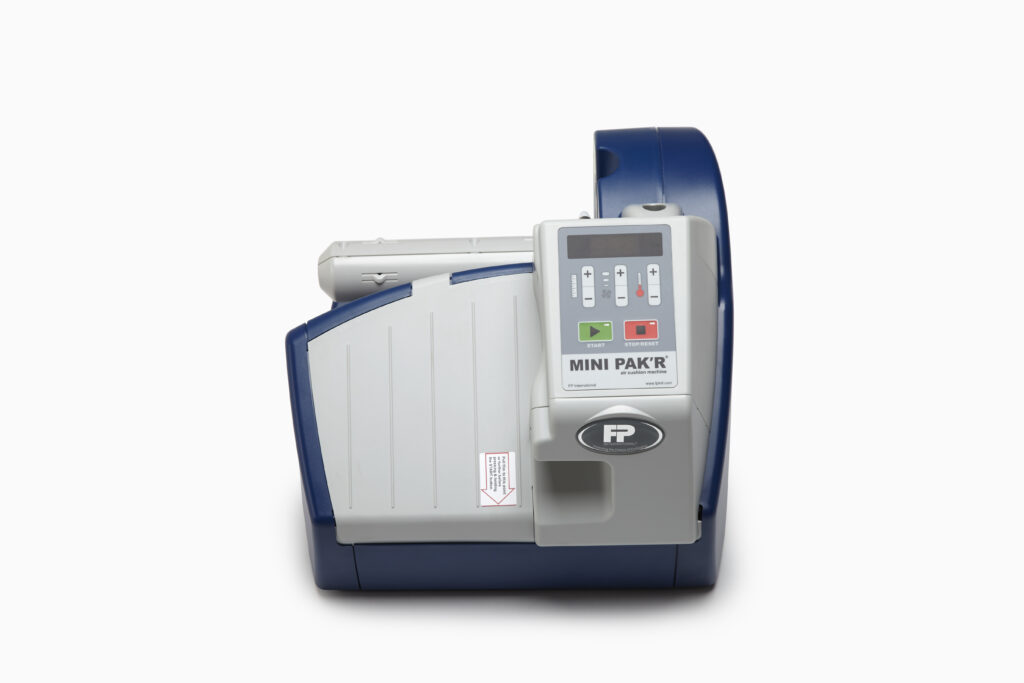 You receive a machine that has undergone a thorough inspection. Parts subject to wear and tear are replaced with new original parts and the control system is updated. This machine is 'as good as new' in terms of use too. All refurbished Mini Pak'r Retail Machines are supplied in new packaging. And, just like with a new machine, you receive a one-year warranty.
Space-saving air pillow machine
Weighs just 6 kg
Processes the film with a speed of 7.5 metres per minute.
Reliable; essentially maintenance-free and guaranteed for twelve months.
The dimensions are 36 x 33 x 28 cm (l x w x h)

If you would like to aim for less by choosing the refurbished Mini Pak'r Retail with two 425-metre rolls for just € 499.00!
Contact
If you have any questions, please contact us.